The Whitsundays is one of the world's most desirable destinations to invest, work and live.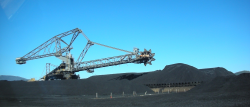 The region is rich in assets, with claim to the Great Barrier Reef and Whitsunday Islands, full of heritage, wildlife and natural wonders. It is perfectly placed alongside the booming Bowen Basin and the developing Galilee Basin, both world renowned mining provinces providing industry and opportunity. The Whitsundays also boasts the developing port of Abbot Point which has potential to soon become the largest coal loading facility in the world and home to the 6,000 ha State Development Area.
Increasingly, people from all over the world are seeking to make their home here – lured by the strong future expectations of the regions tourism, resource and agricultural sector opportunities and the quality lifestyle benefits. There are currently $37 billion worth of developments earmarked for the Whitsundays LGA.
The regions economic projects and priorities are currently focused on, but are not limited to, growing and developing opportunities in and around the following areas:
Housing and infrastructure development
Workforce development
Agriculture supply chain and innovation
Sustainable energy
State Development Area
Galilee Basin
Collinsville Power Station
Airlie Beach main street development
Tourism product development
Event Centre
Whitsunday Coast Airport
If you have interest in any of the above areas please contact us.
Click Here to read the Whitsunday Development Register – Spring Quarter 2014 or click below to view the statistics on employment and population etc for the Whitsunday region.