Explore Hamilton Island
Part of the Whitsundays, and in the heart of the Great Barrier Reef, Hamilton Island is one of Australia's most spectacular and sought-after holiday destinations. On a holiday to Hamilton Island, you'll be surrounded by pristine white beaches, and a kaleidoscope of coral and marine life. Hamilton Island is a perfect base for exploring the Great Barrier Reef and world-famous Whitehaven Beach.
There's plenty to do during your Great Barrier Reef holiday on Hamilton Island. You can enjoy a wide selection of bars and restaurants, year-round cultural exhibitions and performances, an abundance of water sports and activities – and that's just the start. For sailing enthusiasts, there's the Hamilton Island Yacht Club, and for keen golfers, the Hamilton Island Golf Club is the only Australian 18-hole championship course on its own island. Plus, with six different levels of accommodation to choose from across the island – ranging from plush, couples' suites, to family-friendly apartments and holiday homes, a holiday on Hamilton Island really does offer something for everyone.
text courtesy from http://www.hamiltonisland.com.au/en
Real Estate on Hamilton Island
The Whitsundays has one of the fastest growing populations in Australia – little wonder when you discover there are few more beautiful places to live or invest.
Whether you are buying, selling or renting; looking for new commercial opportunities or premises searching for a lucrative investment or finding the perfect home, the team at Ray White Hamilton Island offer a number of services ranging from buying or selling property or renting residential or commercial property.
Our experienced sales department has a large selection of property on offer and are available to talk to you about the marketing of your property.
Our Mission.
"To be the number one real estate team in the Whitsunday region by providing superior customer service, outstanding marketing and consistent first class results."
Contact Anita Edgar Today to discuss our current sales on Hamilton Island!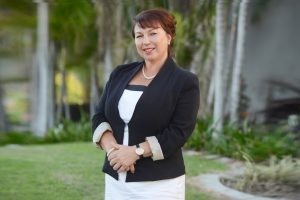 Anita Edgar – Sales Associate – 0418 732 968 Email: anita.edgar@raywhite.com