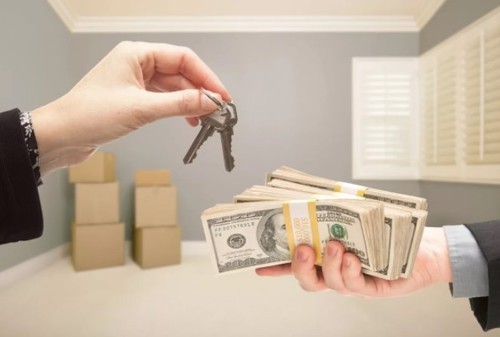 Usually, a buyer is required to pay their deposit on the day that they sign the contract or when their offer is accepted by the seller. However, they can change these terms on the contract when they make their offer and specify a different time that the deposit is required to be paid (e.g. within 3 business days from the date of the contract).
It is common for a buyer to offer a deposit of 10% of the purchase price. The buyer can however offer any amount or percentage that they like, it is then up to the seller if they accept it. If a buyer is making a low offer on a property, a high deposit can help the seller with making up their mind. If a buyer is making a high offer on a property, it usually doesn't matter what the deposit is that is offered, as the seller would usually accept it if they are getting a price that they are happy with.
A buyer can also offer to pay a certain amount of the deposit on the date that they sign the contract, then the rest of their deposit (balance deposit) can be paid on a certain date agreed to by the seller.
A buyer must pay the deposit to the deposit holder (usually the real estate agency) at the times agreed to on the contract in the Reference Schedule. The Deposit holder will hold the deposit until a party becomes entitles to it.
The party entitled to receive the deposit is:
– The seller if the contract settles
– The buyer if the contract is terminated without default by the buyer
– The seller is the contract is terminated owing to the buyer's default.
A buyer defaults when:
– They do not pay the deposit when required
– They pay the deposit by a post-dated cheque, or
– They pay the deposit by cheque which is dishonoured on presentation.
The seller may recover from the buyer as a liquidated debt any part of the deposit which is not paid when required.
How to pay your deposit:
The most common way to pay your deposit is via online transfer to the deposit holder. The deposit holder and their bank account details will be detailed in your contract. Please keep in mind that when transferring funds from a different bank, it can take up to 24 hours to be received by the other bank, so it is a good idea to get a copy of the transfer receipt to provide to your solicitor once the deposit has been paid. It is also important to note that most people are unable to transfer the full deposit amount in their online banking, so they usually have to visit their local bank to complete the transaction.
For more details on the deposit, refer to the terms and conditions on the contract.